We are very proud that our partners in the project #GEARBODIES have won the "Best paper award" for the #wcrr2022 session topic "reliable and easy to maintain moving assets". An excellent article with the title  "Extending the lifetime of journal bearings for high-speed trains". Autors: Riccardo LICCIARDELLO, Gintautas BUREIKA, Bert ROSENHEINRICH, Olalla SANCHEZ-SOBRADO, Patrick SCHNEIDER, Sina SHAHIDZADEH ARABANI, Cristian ULIANOV, Philipp WIRTH.
Congratulations! #highspeedtrains, #research, #journalbearings, #research, #railresearch #schift2rail, Europe's Rail Joint Undertaking, #europeanresearch, #europeancommission #science #tech #university#europe #transport
Sapienza Università di Roma, VILNIUS TECH – Vilnius Gediminas Technical University, Schaeffler, AIMEN Centro Tecnológico, Institute of Transport Science, Newcastle University,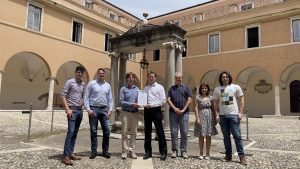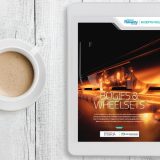 A paper in the Global Railway Review June 2022, the authors cover the latest developments in the journal bearing workstream of the GEARBODIES research project, and how the next generations of bogies and wheelsets will be equipped with innovative devices to improve the lifecycles of these crucial rolling stock components.
Extending the lifetime of journal bearings for high-speed trains
Authors:

Riccardo LICCIARDELLO, Gintautas BUREIKA, Bert ROSENHEINRICH, Olalla SANCHEZ-SOBRADO, Patrick SCHNEIDER, Sina SHAHIDZADEH ARABANI, Cristian ULIANOV, Philipp WIRTH
DATE:

June, 2022
In-Depth Focus: Bogies & Wheelsets
Authors:

Riccardo LICCIARDELLO
DATE:

June, 2022